Getting iTunes to check more frequently for Podcast Updates
We had a question posted about why is the new Episode not showing in iTunes.  It took me a little to Figure it out but here is probably the reason.
This already assumes you subscribed to the Podcast, and why not it is awesome right.
Open iTunes, Goto the Podcast Area.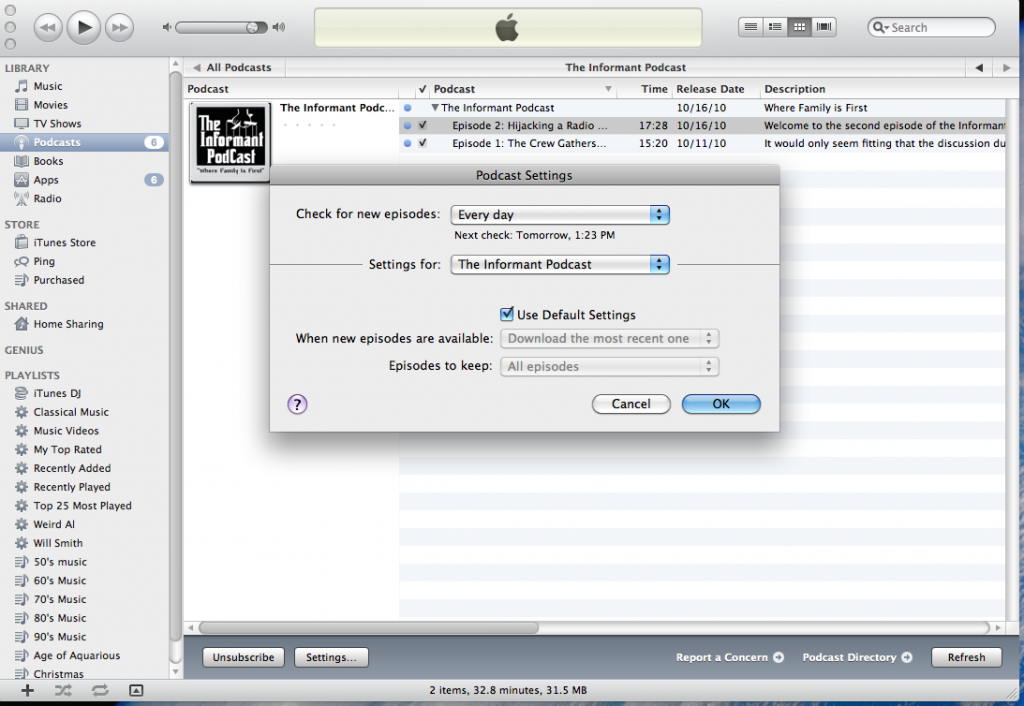 Click Settings at the bottom. The Above picture will open.  Look the Check for New Episode Area. The default is 1 Day, but note it also shows when the next time it will check.  If you woud like to check more often just change the dropdown and click OK.  If you do not want to change the settings but want to see if there is a new episode. You can always click Refresh in the Bottom Right of the Screen.
Hope this helps.
Pistol Pete