2k Fans and the Winner is Kellie Miller
That is right we have crossed the 2k fans mark and have given up another lotto set to one lucky fan.
The winner was Kellie Miller.  Congrats.
Here is what I posted on her wall.  🙂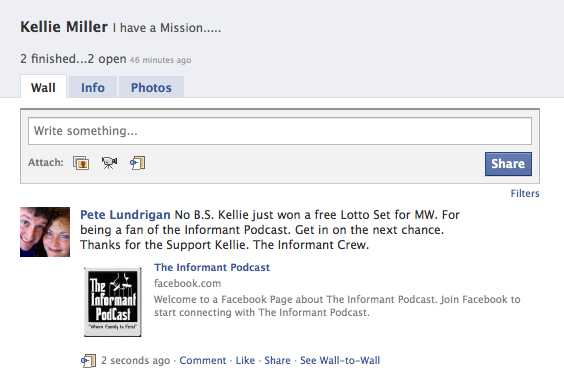 We are very appreciative of the fan help in getting this Podcast off the ground. If you have not had a chance to listen please do. Also be sure to get registered for the Lottery, head to the discussions on the fan page. 3k will be here before you know it.
The Informant Crew