Zynga Game Cards in Free Gifts
You can now send a Zynga game cards through the free gifts page in Mafia Wars. This does cost actual Money, its not free. Just click on the Free Gift Icon in the Header.
Then you will go to your Free Gifts page where you will see the Game Cards on the top left.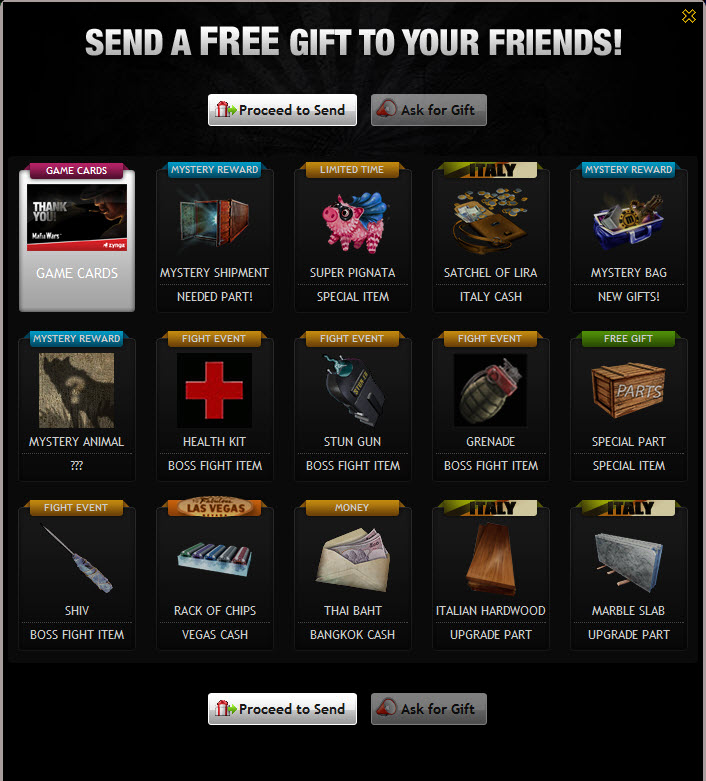 Once you click on the Game Card and hit the "Proceed to Send" Button, you will be directed to Zyngas site to fill out all the appropriate information to send a card to a friend.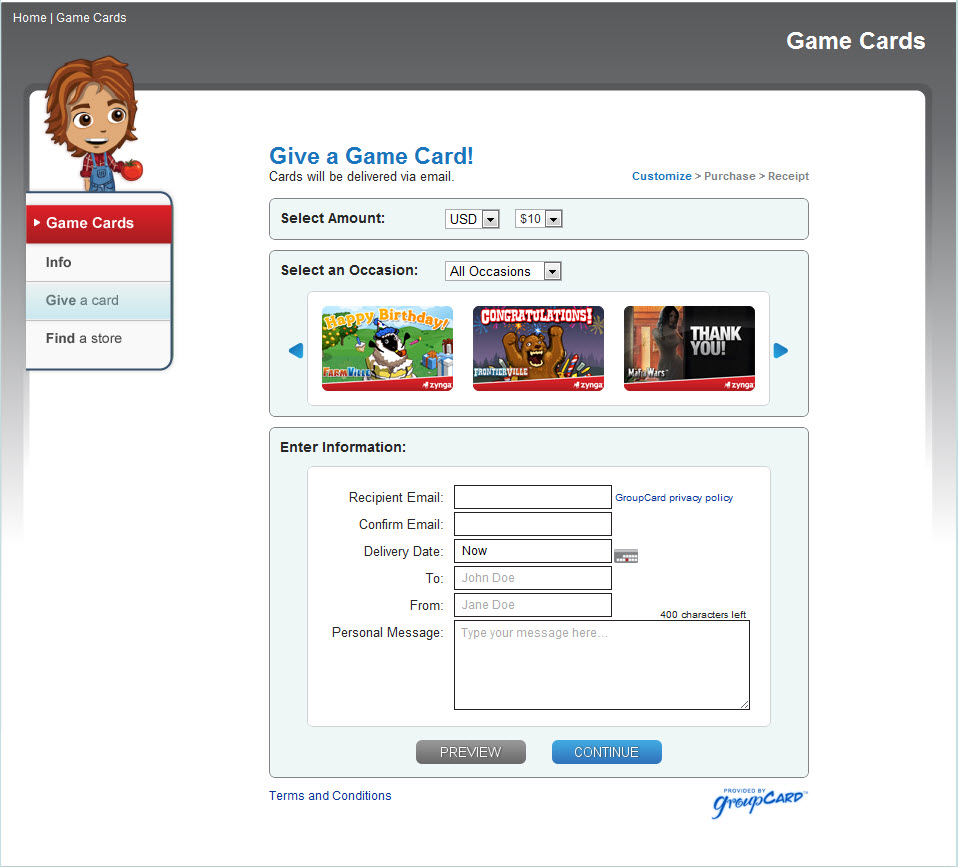 ( Note : This does cost actual money, it is not a Free Gift )