"Mafia Wars Player's For Charity" Mock War Dec 10th – Dec 12th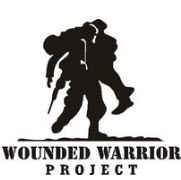 http://www.facebook.com/event.php?eid=176518699030692
We will be holding what looks like it will be the largest mock war in the history of Mafia Wars with 100% of the proceeds going directly to charity.
We are asking that you all please join us in this event and have some fun icing each other for a great cause.
Lets show the world all of Mafia Wars we really care.
…
"Mafia Wars Player's For Charity"
December 10th 2010 -6 PM EST / 3 PM PST – December 12th 2010 10 PM EST / 7 PM PST
Benefiting St. Jude's Children Hospital & The Wounded Warrior Project
$2.00 Minimum Donation per Person to fight all weekend. (Feel Free To Donate More If You Can)
Lot of Great Prizes – Mafia Wars Gift Cards , Lotto Sets, High End Loot From Vegas- Bankok & Moscow, Mafia Wars Hats & T-Shirts and much much more.
Come Show the world that Mafia Wars Players Truly Care and are doing our part to make the world a better place.
Please fill out this request to join sheet and it has the link to make the donations and register for the event  HERE
Want to come play then Contact Us on Facebook by requesting to join the group
HERE
Sponsored In Part by