[MIG] and ☀OG³☀ Merge
The families ☀OG³☀ and [MIG] have merged to form [MIG|OG] as of midnight CST (GMT-5).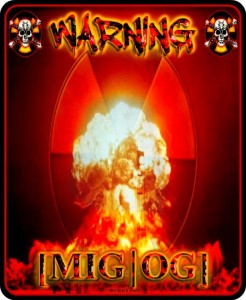 The Officers of ☀OG³☀ approached those of [MIG] to discuss a merger several days ago. The Officers of both families have worked many hours to review the possibilities of a merger and the implications that follow.
The new family [MIG|OG] brings two families steeped in history and traditions together. ☀OG³☀ was the very first family formed in Mafia Wars in Sept of 2008. [MIG] has been a leader in the Mafia Wars community founding The Mafia Wars Commission and advancing the fighting technology for all families.
I am glad to be the one to introduce this new family [MIG|OG] to the community.
Regards and Respect,
Christopher Chester
[MIG|OG] Chainsaw Chester
Godfather
….forever a [MIG]
Leslie Mondrick
[MIG|OG] ☀WhiteEaglesHarley
….forever an OG