Battle of the Sexes Mock War! Register Now!!
Announcing the Battle of the Sexes Mock War!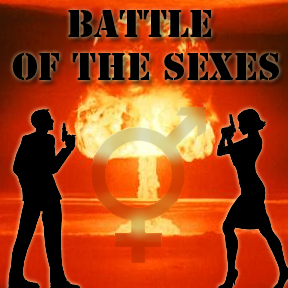 Hosted by Chainsaw Chester of [MIG|OG]
Start: April 15th at 9:00PM Central GMT -5 Hours
End: April 17th at 9:00 PM Central GMT -5 Hours
Loot and other things will be given away.
Sponsored by The Informant Podcast and Spockholm
Register now with this handy Spocklet.
Click and Drag to your tool bar. Use it to unframe MW. Then run it again and get the registration system. Click if you want in on the giveaways. Then Click Accept and Register. It will then tell you the team you have been assigned. If you are usign Internet Explorer. You will be taken to a manual registration page where you will be asked for your FBID (numeric) and FB Name. We will manually be adding the appropriate information for these entries. We will be sharing the fighting Spocklet and Manual Fight sheets very shortly.
Once your Registered please join the Battle of the Sexes Mock War Fan page. http://www.facebook.com/BattleSex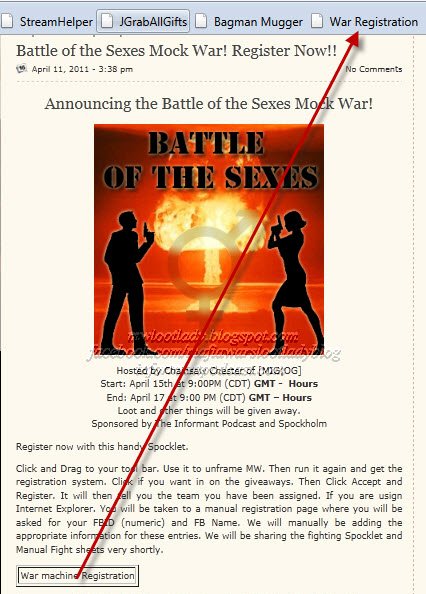 A detailed walk-through how how to participate in the mock can be found here.