Episode 61: Love is Louder!!
Our Mother's Day Episode. Pistol Pete gets to discuss the roll-out of the New Robber and Property Manager, Team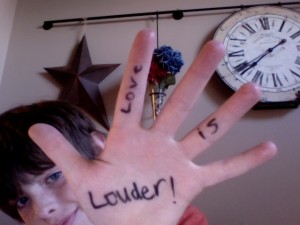 Spockholm are very excited to be releasing. Jennifer covers some of the great new improvements to the game. New fighting HEL (High End Loot), but even cooler is the Fighting Loot dropping in Robbing. There is also the new Secret Stash activity, that we are not quite sure about. Pistol Pete gets to introduce the crew to his eldest son Peter, and the movement. Love is Louder!! That he is promoting, seem very appropriate with some of the bouts of bullying that have been recently been going on in game. Chester is taking the night off. Hope to have him back with us soon.
Podcast: Play in new window | Download (Duration: 29:01 — 40.1MB)