Episode 100 Fast Approaching…..
With Episode 100 just around the corner. We figure it is time to do a giveaway again. To enter goto the Informant Podcast FB Fan Page. Like it. if you have not already, you will need to be a Fan to win.  In the discussions will be a thread Called "Episode 100 Giveaway". Make a Post with your likes or dislikes on the show. We will randomly choose a single winner. The Prize is a 100 dollars worth of Mafia Wars Game Cards, and an opportunity to come on our 100th Episode. The Deadline for posts is Friday September 30th at Midnight CST.  Winner will be announced on the 100th Episode. Good Luck.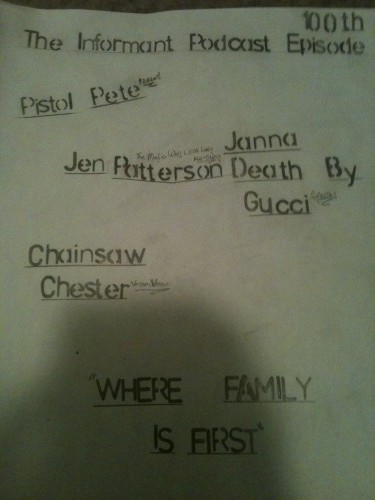 One of our fans Nic Deleon decided to create this for us.